What I've been making for Peo (and Corran's work Christmas party, despite his inability to attend since he's in Oz, but Peo still wants to go) for the past day and a half:



Behold my craptastic piping skills (or as Peo said it, "How come oxygen is so lumpy?") but also my nerdiosity...it is the Periodic Table of Cookies!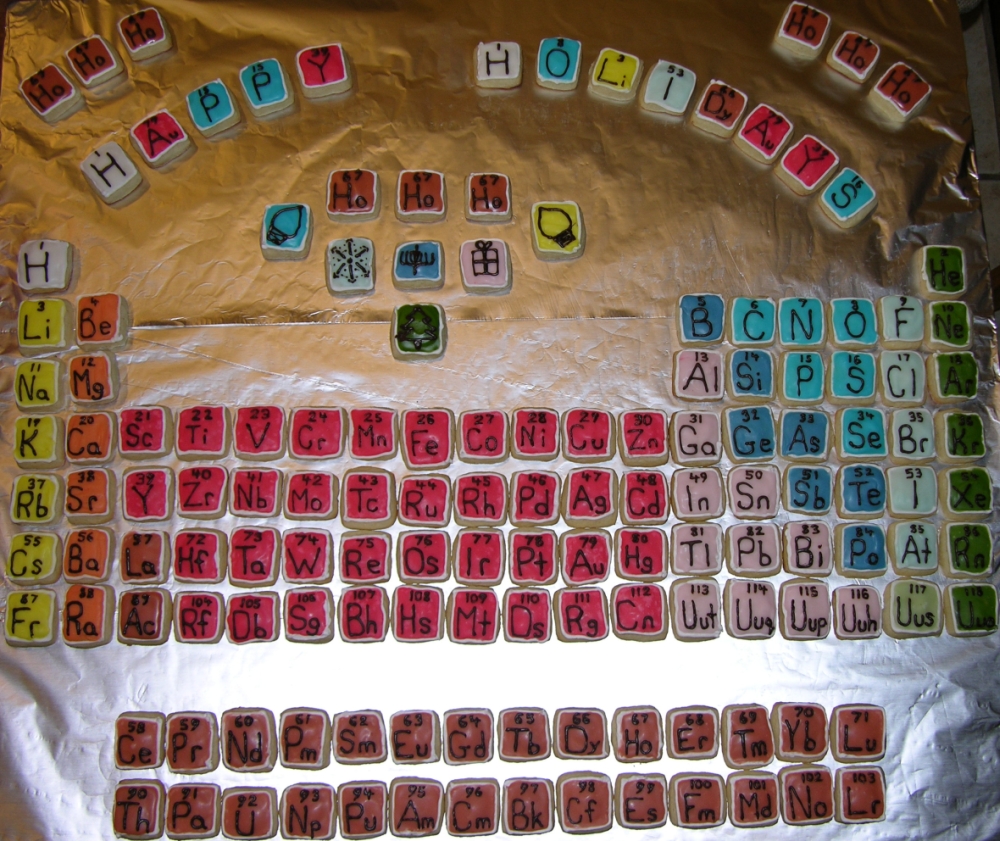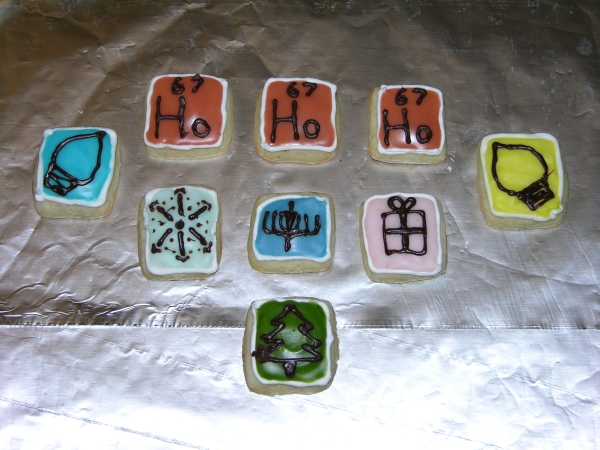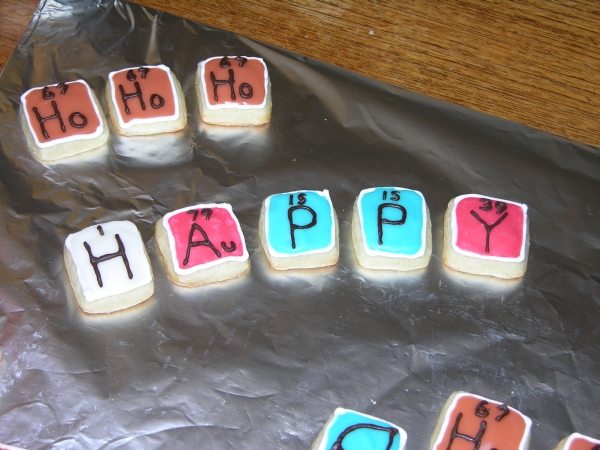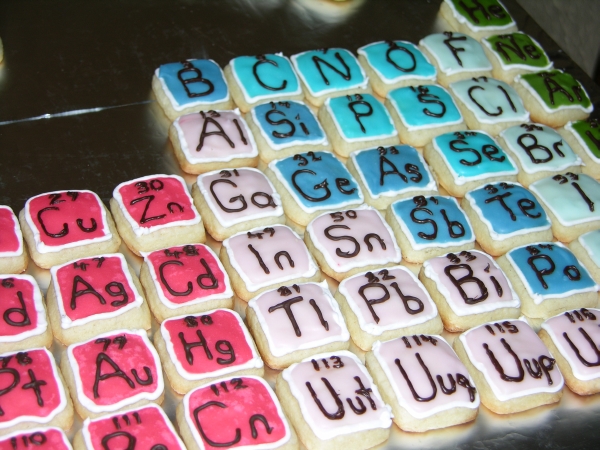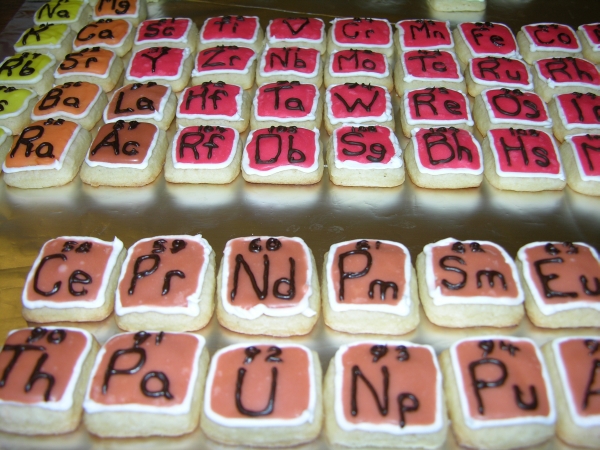 I made extra iron ones, since that's Peo's favourite element and I wanted to ensure she got lots of it in case someone else grabs the table one at the party: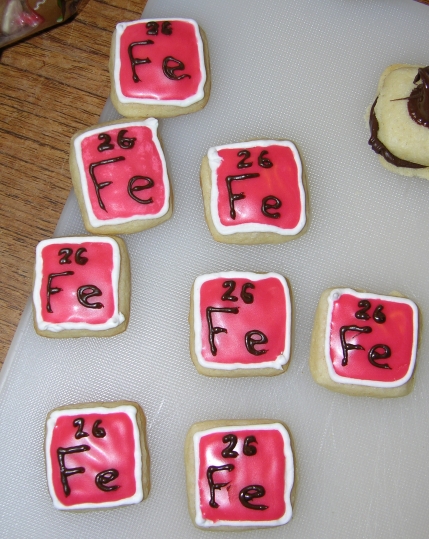 Commence jokes about iron in the diet...


I've got some fun video of her talking about the elements as well but that'll have to wait for another day.